Learning Objectives
So many academic goals that we expect you to achieve.
Welcome To JNCT
Jai Narain College of Technology (JNCT), Bhopal is considered to be unique in engineering education.

Skilled Professors
We have team of highly qualified and experience professor, who are motivated for shaping students career.
Well Equipped Labs
Well equipped modern Laboratories for enhancing practical knowledge of the students. It gives JNCT students cutting edge over others.

Best Infrastructure
JNCT students provided with the world class amenities comparable, to pace-up with Latest trends in the industries.
Modern Digital Library
JNCT Digital Library is reckoned as one of the best in town. With numerous online journals & roughly 2000 books.
WHY CHOOSE OUR JNCT
Best Academic Records
JNCT has legacy of scoring excellent results in university examination.
Excellent Placement
More than 60 private companies and Government wings like Indian Army, Air Force and Navy are regular recruiters.

Multifaceted Events
Co-curricular, Extra-curricular, Community Development Services and National Services activities ensure all round development of the students
Activity Centres
JNCT have excellent infrastructure for out-door & in-door games, conference halls, syndicate rooms and student activity centres in the campus.
Technical Programmes
Conferences, Workshops, Industrial Visits, Expert Lectures are organized for enhancing technical knowledge and understanding the practical exercises.
Students Development
Personality & Students Development for facing the interviews and building career of the students is regular program of college.

It is always a hard job to choose a college as it molds you but choosing JNCT was one of my most right choice. JNCT not only provided me the knowledge which I should have to be a successful engineer , it also trained me to stand on my feet.Here we aren't just theoretical but the labs, faculties and class environment helps us to know how the knowledge we are imparted can be used practically."
Nivedita katare
Programmer Analyst, Cognizant

The opportunities and encouragement which an institution provides plays a vital role in nurturing a child's future. Having said that, it's the teachers who form the back bone of an institution. The Mechanical engineering teaching team in JNCT college proved out to be the biggest boon in my career so far. The positivity and sense of freedom instilled among the students by the teachers here, makes them take that extra step forward and perform beyond potential.
Manish Nair
Design Engineer, TATA Motors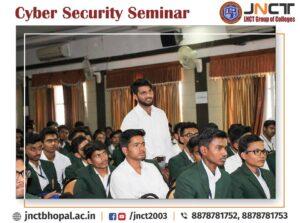 Cyber Security Seminar
Cyber Security Seminar conducted in JNCT campus with the objective to create awareness & educate students about recent trends in the field of CyberSecurity.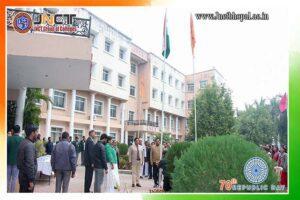 Republic Day Celebration
JNCT is Celebrating 70th glorious year of heritage, culture, knowledge and innovation In Presence of Smt.Pooja Shree Chouksey (Secretary, JNCT)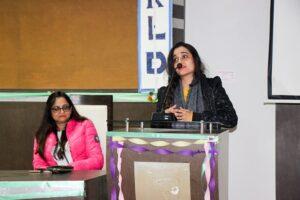 National Girl Child Day
On National Girl Child Day, Heli Kools & Neli Kools (Co-founders, Buzzmeter and Zingfy.) shared their Inspirational Story JNCT Students.Self-made Young Women Entrepreneurs motivated Students with their Experiences.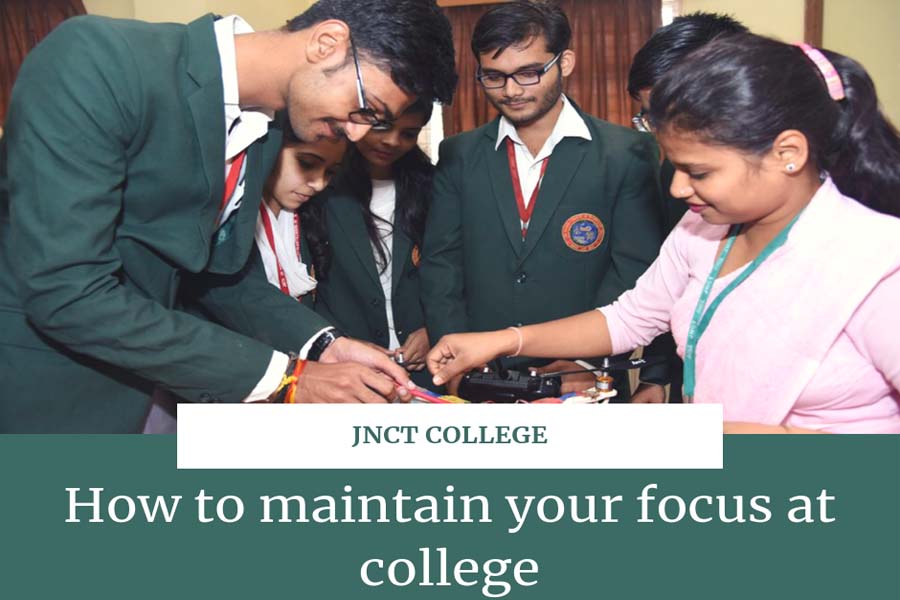 How to maintain your goals at college
College should challenge you in a number of new and rewarding ways, from broadening your experience with unfamiliar classes to expanding your horizons intellectually.